Justin Timberlake and Jessica Biel Do Broadway; Jared Jeffries Does Karaoke
Plus: Jim Parsons enjoys some southern cookin', Martha Stewart stops by the MoMA, and more in our weekly roundup of celebrity dining.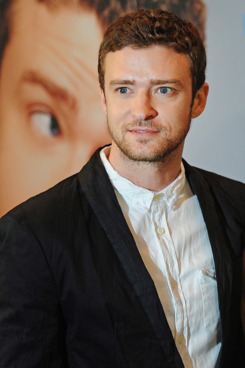 It's almost Oscars night, so of course a bunch of celebrities stepped out in New York before hopping on a cross-country flight to L.A. Among those spotted were Justin Timberlake and his fiancée Jessica Biel enjoying a night of Broadway, Lou Reed and his family dining in Greenwich Village, and New York Knick (no, not that Knick) Jared Jeffries singing a little karaoke. All this and more celebrity sightings, straight ahead.
Cornerstone Tavern: Jared Jeffries can sing, but he has terrible taste in music. The Knick took to the karaoke stage in midtown this past Tuesday, and reportedly gave a riveting rendition of Garth Brooks's "Friends in Low Places." C'mon, man. C'mon. [Page Six/NYP]
Da Silvano: Lou Reed and Laurie Anderson enjoyed a dinner in Greenwich Village this past weekend, and just so happened to sit next to Anjelica Huston, who was dining with a "mystery man." [Page Six/NYP]
Gravy: Texan (and sitcom star) Jim Parsons enjoyed some fine eats in the Flatiron District where he probably said "Bazinga!" [Page Six/NYP]
MoMA: Martha Stewart showed up for an exclusive preview of controversial artist Cindy Sherman's retrospective at the MoMA. [Page Six/NYP]
Roundabout Theatre: Following JT's fabulous guest stint on SNL last weekend, Justin Timberlake and fiancée Jessica Biel, enjoyed a night out on Broadway, catching Biel's friend Carla Gugino in The Road to Mecca. [Page Six/NYP]
Sons of Essex: A bunch of important people, including Knicks Jared Jeffrieds and Mike Bibby, Rangers Brandon Prust and Brian Boyle, talent manager Scooter Braun, One Model Management's Scott Lipps, and models Jessica White and Lisalla Montenegro all celebrated Sons of Essex co-owner Matt Levine's 30th birthday. [Page Six/NYP]